Happy New Year everyone!! Its been a while since I've written and it's simply or rather not simply been because the latter half of 2017 was whirlwind. It happens. I helped plan our high schools 20th reunion this past September, Kiddo was struggling with turning in his work on time and grades were suffering because 13 year olds…amirite? And then the holidays of course. I ended up having emergency surgery in December to remove the LapBand that I only had for 18 months. The good thing was I had lost 100 lbs, the sad thing was it almost killed me by slipping, and even worse I still owe $7,000 on that surgery and lord knows what the bill for this will be. I didn't eat for 10 days and well the icing on the cake was a tree hit my house on New Years Eve. Clearly in  a past life i angered the gods and apparently their time to shine was fourth quarter of 2017. It wasn't all bad here's a trip down memory lane for the year before i get to the reason for my post.
So now that that is out-of-the-way onto the Getting Rid of 100 Things. When I saw my friend on Facebook post it, i had to pause and i thought hmm how would i do this. The woman who posted it is full of wisdom and always inspires me to think so i knew not to take this lightly. Sure we can look at it physically throw away 100 items. Easy. But I thought I could mix it up to just try to improve my life in general. Yes, there will be a physical purge at some point but i thought it only right that my first thing to "Get Ride Of" is UNREALISTIC EXPECTATIONS.
It's a new year. If you haven't been constantly reminded of it by all the New Year New Me posts on Facebook then you're lucky. I don't normally make resolutions because I have a hard time committing to anything. Hell, I'm surprised me and my shadow still hang out. But I bit into the hype as one does and mixed in with having my LapBand removed and the fear of gaining weight i decided to sign up for a Women's Half Marathon in November and that I was going to go on a low carb diet to get these last chunk of lbs off. I figured that i would lose 23 lbs in a month (WTF) AND RUN. Can I tell you that a week in  I was sticking to the diet, worked out but jumped on the scale and i was 15 lbs heavier. Now before you oooh and gasp I need to remind you that prior to this I had emergency surgery, had not eaten for 10 days and then was on a liquid diet for a week so in that time I lost 25 lbs. Its only natural to gain it back for the health of your body as nourishment comes back to sustain you.
But I wasn't reminding myself of that. I had failed. I gained weight back (which after weight loss surgery, it becomes your biggest fear) i had jumped into bad habits of thinking negatively, I stopped telling myself nice things in the mirror, I criticized my body who really did work very hard this year. I ate sad high protein food and punished myself when I didn't lose 5 lbs overnight. I found myself crying and depressed and basically had resigned myself to dying alone, undiscovered for years on my couch. Yes I have a flair for the dramatic and it gets the best of me from time to time.
When I saw my friend post the #GetRidOf100Things i sat and thought and came to the idea that my first trash out for the new year was to get rid of the negativity. And that meant, for me. to Get Rid of Unrealistic Expectations. Not only as it pertained to my health, but overall when interacting with people. So ill break it down in the areas where I think this could benefit.
UNREALISTIC BODY EXPECTATIONS: Yes run that half marathon, do it for fun for camaraderie, do it for the adventure. Do not get mad if you don't finish by a certain time, half to walk a little or are the last one to finish. Do not feed yourself sad food that makes you feel even sadder. Yes make better food choices, portion control, but if you want a piece of pie eat the damn pie. There's no such thing as bad food enjoy the moment in moderation. Understand that a 23 lbs weight loss in a month isn't healthy. When I had the LapBand I lost up to 1-1 1/2 lbs a week and i was ok with that. Eventually it got me to a 100 lbs weight loss (OK 85 now that I'm eating again) but if I was happy with a lb then, why all of a sudden is anything less than 7 lbs a week unacceptable?! Who wants to live like that. Stop setting myself up for failure of the heart and mind, I'm not going to win Miss Hawaiian Tropic and I'm OK with that.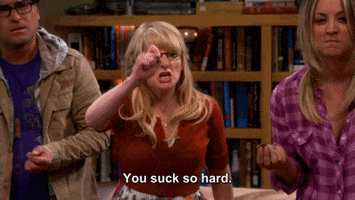 UNREALISTIC RELATIONSHIPS: Honey if he's just not that into you, there is nothing you can do to salvage that. This year I held onto, clawed and grabbed and tried to feed an unhealthy relationship because we had been friends for 15 years. I figured if the moon aligned right, i won the lottery, dressed pretty, was agreeable and the moon rose over Capricorn (whatever the eff that means) that it would just come together and guess what? all the sweetness in the world couldn't make that work. In the end this person couldn't even call me on my birthday and refused to sit with me in the hospital while i was waiting emergency surgery. Lesson here: You can't get blood from a turnip. And I'm done trying to sell myself the story that i can. Next time ill read the room early and leave in time to enjoy the day.
UNREALISTIC TIME CONSTRAINTS: If I can do it I will, if i cant oh well. It is what it is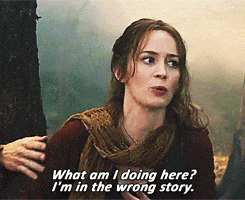 UNREALISTIC FUTURES: I have a vivid imagination. Oftentimes it gets the best of me and I go dark. Like real dark. I tend to think about the things that i don't have and spiral down from there. Well circle back to me dying on the couch. In this scenario, I'm 38 years old, I'm unmarried and a single mom of one child, a dog and a cat. Often i think about how my son is almost a grown adult and will be going away soon to college or start his life. I imagine he wont call or come home often (even though he's been raised better) and my married friends and family are all far away. I'm too old to date (nonsense) and I'm going to end up old and alone and no one is going to hold my hand as i leave this good earth. What the actual macabre shit brain!? So I'm going to try my best to not doom and gloom myself to the point of insanity. The next time I'm home on a Saturday watching TV and the cat is in my lap and my kid is upstairs ignoring me it's just what it is. It's not an indicator of what is to come and i will not in fact die on the recliner alone with the cat eating my face……you see what i did there? this ones gonna take work 😉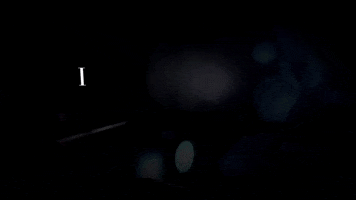 UNREALISTIC COMPARISONS: I will refuse to compare my journey with others. I will not look at Facebook pictures and get sad because my life isn't like XYZ or that I cant buy a car like XYZ or that i wish i could buy those expensive xyz like XYZ. Not gonna do it. Its poison and leads to ungratefulness.
And that's it. For my first throw away I am going to choose better health and get rid of Unrealistic expectations. What 100 things can you get rid of? I'd love to hear!